He's confident, he's cool, he's fun, and he's stylish. It seems that it's a challenge to find the ultimate GATSBY Gent these days, but you'd be surprised, he's actually just around the corner.
In fact, he's our favorite boy-next-door with a boyish look that makes you confident to meet your mom but has enough elegance in his bones that makes you take him seriously.
He's the type of guy you'd constantly ask advice from because he knows what's in, what's fun, and what's interesting. You see him set your school's trends and bring the barkada together while opening doors and helping you with your homework. He's really the ever-reliant buddy to everyone.
We've found the ultimate one because the Barber has checked in!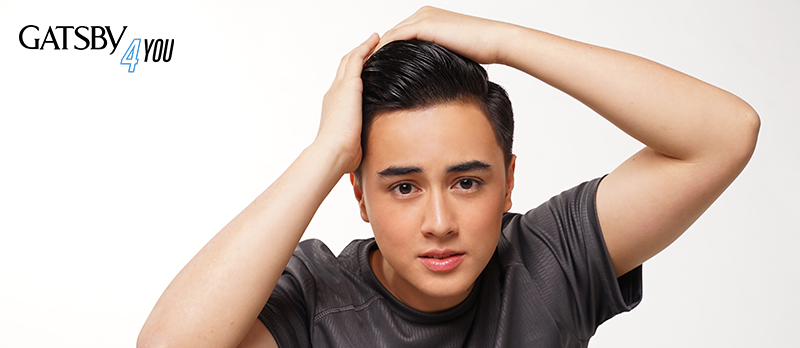 The Buddy We've Been Looking For: Meet Edward Barber
Is Edward fun? Check. Cool and confident? Check. Stylish? Double check! Most of all, is he a great buddy who stays close by and who can be counted on? Check, check, and check!
Edward may have grown up in Germany but he was raised in the same loving Filipino family that we all know. In fact, his family would often spend Christmas in his mother's hometown in La Union. He went to school in Karlsruhe, Germany and loved to play football with his friends.
In 2016, fate intervened in Edward's life. He joined PBB: Lucky Season 7 and everything changed for him. People like award-winning director Rory B. Quintos began recognizing his star talent. But it wasn't only his abilities that drew eyes to him. He was a great buddy. People loved to watch him help his housemates out and brighten everybody's day.
Edward may have come in 4th by the end of the show but he was number one in many people's hearts. Soon, Edward and Maymay Entrata formed Mayward, the love team that makes millions of hearts aflutter. The two went on a string of successful concerts, shows, and movies that had funs eager for more.
Success didn't go to Edward's head. It just made him want to give back more. Edward has founded the charity, ELM Tree Foundation, together with his mom, Laura Barber, and Maymay. Through this, Edward, our ultimate GATSBY gent, has helped build a Bahay Bulilit Learning Center in war-torn Marawi just last 2018.
Because of his personality, his talent, and his charity, GATSBY chose Edward as brand ambassador. "It is such a blessing to be a part of this," Edward said. "I couldn't thank everyone over at [GATSBY] for the trust and belief that they all placed in me. Thank you, for saving my hair ❤️"
The Search for GATSBY Gents
Although Edward is eager to help, he wants to help even more people by recruiting more role models – at least one from every university in the Philippines. If you're a fun, cool, confident and stylish young man who's a buddy to your friends and never fails to spice up life, come and join The Search for the GATSBY Gent. Click here to learn more.