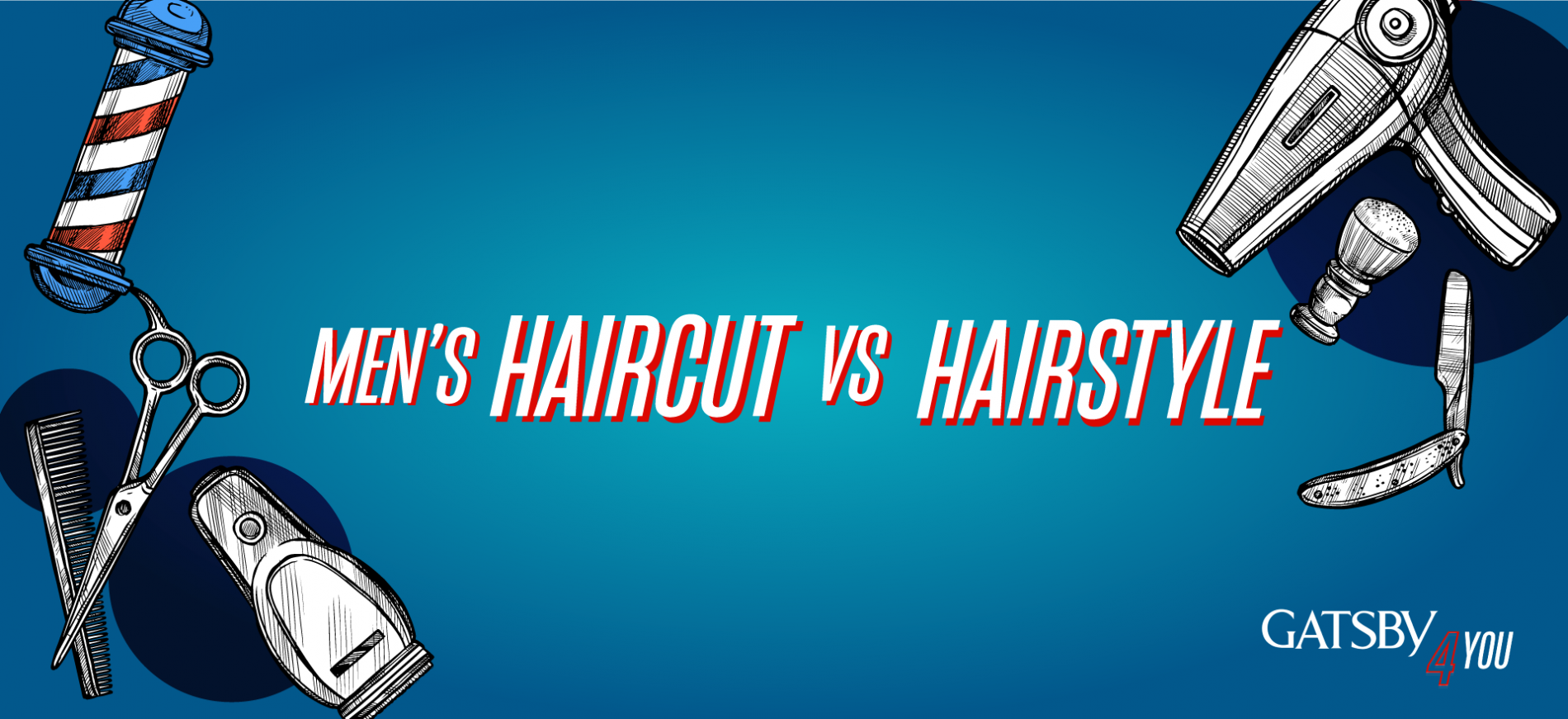 Today we ask the million-dollar question, "What's the difference between a haircut and a hairstyle?"


Semantics and spelling aside, we're going to drill down what haircuts and hairstyles really mean for the GATSBY Gent so bookmark this page for your next visit to the barbershop.


THE DIFFERENCE
The Merriam-Webster dictionary defines 'haircut' as 'the act or process of cutting and shaping the hair'. This obviously involves some or a lot of hair cutting, shaving, or trimming. This uses tools like blade clippers, electric trimmers, shears (that's fancy talk for scissors made just for this purpose), straight razors, and clipper combs.
'Hairstyle', on the other hand, is defined simply as, 'a way of wearing the hair'. For example, an undercut can be versatile and give you a pompadour or side-swept hairstyle. Tools for this one involve hair styling products such as styling pomade, styling wax, hair gel, hair spray, hair cream, and hair clay, to name a few.
So really, depending on the look you're going for, it pays to know which haircuts will give you the best results for your face.


THERE'S NO ONE WAY TO WEAR YOUR HAIRCUT
First, do you know your face shape? If you haven't done that yet, check back on our article here.
Now that you know your face shape let's move forward. Let's understand which haircuts give you which hairstyles in this (because we just love tables) handy guide:




The possibilities are endless, when you have the right styling tools. GATSBY's got your back, always. Check out the different GATSBY men's hair styling products right here. For more men's hair style inspiration, follow us on IG @GatsbyPh_Official.
Sources: The 40 Types of Haircuts for Men: Our Ultimate Guide!, What Is A Fade Haircut? The Different Types Of Fade Haircuts, French Crop Haircut | Men's Hairstyles + Haircuts 2020, 25 Best Pompadour Hairstyles & Haircuts For Men (2020 Guide), A Complete Guide to Different Haircut Types for Men