You're a man of action and always out and about. It's only natural that you're going to sweat and eventually see grease accumulating on your face — especially around your forehead and nose. But, what do you do when you notice this sweaty shine? If you leave it, you'll not only look rough, but it could eventually lead to skin problems.
Skincare is the secret weapon of successful men. In fact, many of the guys you look up to have sneaky ways of ensuring they always look fresh and avoid issues. Keep reading to discover a shortcut for skincare used by those in the know. It's easy and convenient no matter how much work, study, or going out you're doing!
Skincare Is Essential in Any Situation
Like most active young men, you probably go out for all kinds of reasons: school, work, having fun outdoors with friends, or shopping with your family.
Over the years, you've developed your own routine of washing and moisturising your face at home before heading out. After all, it feels great to walk out the door looking and feeling clean and cool!
But, as we all know, maintaining this state is another matter altogether! In no time, your skin can return to feeling greasy and oily. Let's look at some of the most common skin issues that can come up while you're out and about.
Impurities on Your Skin — Sweat, Oil, Dirt
Let us focus on three main factors that stop your skin from looking its best.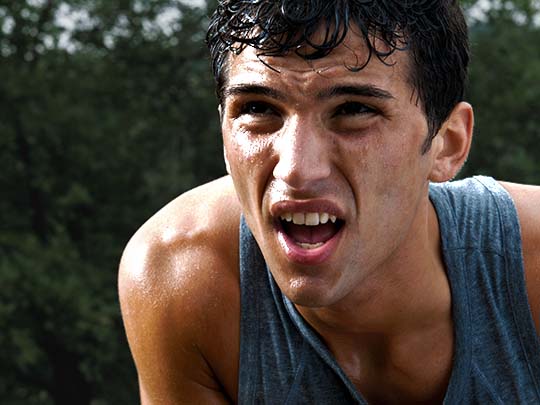 Sweat on Your Face
Of course, in the sweltering heat, walking around or exercising will make your face and body sweat. This is normal — as temperatures rise, it becomes even more likely that you will sweat. Needless to say, wearing a mask only makes your discomfort worse.
Sweat helps your skin remove impurities, oil, dirt, and bacteria. However, if you allow these to settle on your skin, they may clog and cause acne. Your pores could become blocked and irritated. Therefore, it is essential to cleanse at the earliest opportunity.
Shine on Your Face Caused by Sebum
Have you ever felt self-conscious catching a glimpse of yourself with oily skin in the mirror just before you were about to meet your friends? What about when you showed up in a group photo on your friend's IG where your forehead was glossy? It instantly dents your self-confidence and, to make matters worse, would be doubly awkward to ask for the photo to be deleted!
The highest concentrations of sebaceous glands are located in the face, scalp, and chest. The sebaceous glands secrete sebum. Excessive sebum production can lead to oily skin. People with oily skin may notice that their pores look more prominent, and their skin appears shiny or greasy. It goes without saying that this isn't a good look and certainly makes it hard to maintain your cool in social situations. Because of the high oily content, just wiping it off with a handkerchief is not a practical solution.
Dirt on Your Face
The sweat and sebum from your face are not the only things to watch out for. Dust and sand from the road can also stain your skin and result in an unsightly appearance. In any case, you'll be far from looking your best.
When you ride a motorcycle, work outdoors, or walk in heavy traffic areas, dirt and dust will stick to your skin. You'll quickly lose that nice clean face that gives others the impression that you are healthy and confident. Furthermore, long-term exposure can leave a damaging effect on the skin if not cleaned regularly and adequately. It may eventually lead to skin problems such as acne and pimples.
But don't fret — we've got a quick and easy solution coming to the rescue!
The Convenient Skincare Solution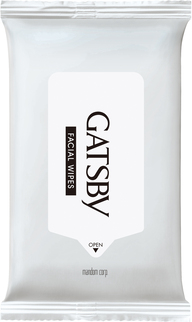 We get it — you're not always able to carefully wash your face with water as you can at home. Many guys who are always on the move ignore these factors until they begin taking their toll on their looks. In such cases, GATSBY facial wipes provide an easy-to-use alternative if you can't wash your face with water when travelling or on the move.
Designed to cleanse men's facial skin without affecting the natural oils necessary to keep our skin healthy, these facial wipes remove sebum, preventing shine and stickiness. There's no need to rinse with water, so you can easily take care of your skin wherever you are. Ideally, we keep a pack handy to clean up. It's better than using handkerchiefs, where bacteria can build up, or other quick fixes.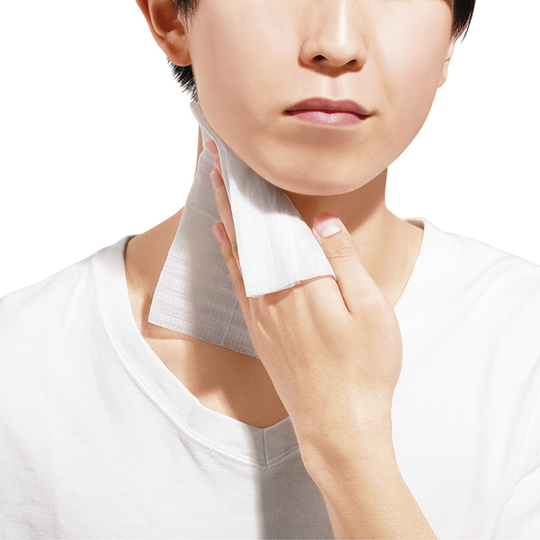 GATSBY facial wipes are not just for the face. They are ideal for wiping to cleanse and freshen up your neck and behind your ears. Some even have an ultra-cooling sensation caused by mint and menthol, which is instantly refreshing even on the hottest of days.
Introducing GATSBY's Facial Wipes — Get Cool, Clean, Clear, and Refreshed!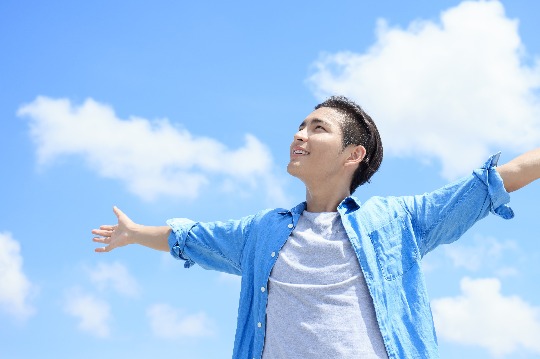 Need to clean up after a day outdoors, playing sports, or hiking? Want to look fresh after spending hours going hard at your studies or playing video games? GATSBY, one of Japan's most trusted brands, produces a series of facial wipes that has become the de facto cleansing solution for the busy lifestyles of many young men.
GATSBY facial wipes can give you the following values:
Cool: They keep you cool when travelling under the hot sun.
Clean: They remove dirt, sweat, and dust from your face.
Clear: They are perfect for wiping off sebum and shine (oil).
Refresh: They give a refreshing feel after use.
You'll no longer have to worry about showing up in the evening to meet people looking tired or shiny like fried chicken. Trust us, if you haven't started using facial wipes, this quick and easy solution will feel like a godsend on days when there just isn't enough time to sit down to go through a complicated skincare routine.


Ways You Can Use GATSBY Facial Wipes
Facial wipes are perfect companions for so many situations. That's why some guys never leave home without them. Here are a few examples of when they might just save the day.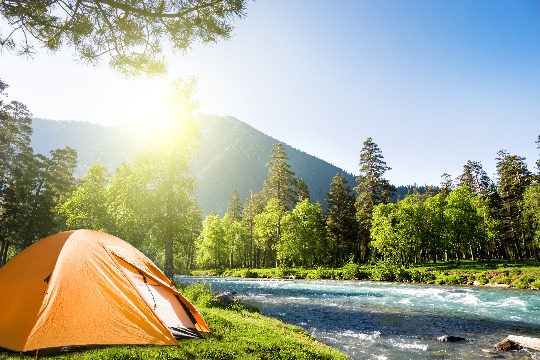 1. Outdoor Activities: Going hiking, camping, biking, or attending a festival? Facial wipes are your best friend as it helps cool down your face.
2. Sweaty Activities: Whether grinding it out in the gym, running outside, or playing sports, facial wipes are great for wiping away sweat and keeping your face clean.
3. Socializing: No time for an elaborate skincare ritual before meeting people? Facial wipes are the quick and easy go-to for freshening up so that you look your best.

4. Staying Sharp: Need a change of pace when tired from spending hours studying or gaming? Facial wipes are the quick practical refresher you need to get your edge back.
5. Travelling: Facial wipes are the perfect solution for having limited access to washbasins and running water, such as long bus trips or taking flights.
To remove sweat, sebum, and dirt, you need to get the right items and take care of them correctly. First of all, take out one facial wipe from the bag. Wipe it around your face and across your chest as you wish.
Changes in Brain Waves Confirm The Refreshing Effect of Facial Wipes
We have mentioned that refreshment is one of the benefits of facial wipes. You may be surprised to learn that, beyond our opinion, this claim has been supported by the results of a scientific experiment measuring brain waves.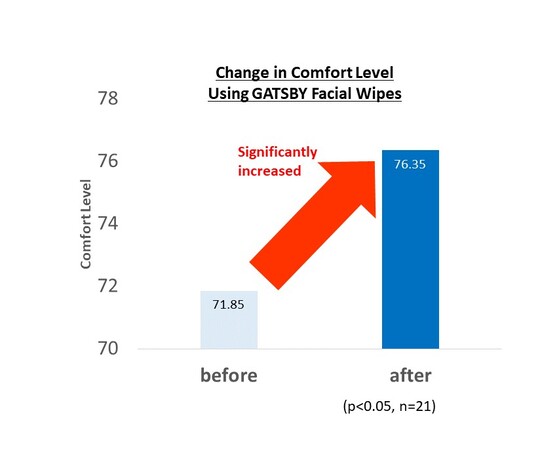 We worked with Dentsu Science Jam to test the effects of GATSBY facial wipes on the brain waves of men aged 18 to 34. The results of electroencephalography (EEG) measurements, a technique that records the brain wave activity of subjects, showed that people's "comfort levels" — as tested before and after the use of facial wipes increased significantly.
The findings were published in a Japanese article. Below is an overview of the study.
Objective
To verify that the quick and easy use of GATSBY Facial Papers at the office or school provides refreshment through electroencephalography (EEG) measurements.
Methods
Verification: The survey was conducted using the "Kansei Analyzer," a simple evaluation kit that can analyse the sensitivity obtained from the electroencephalograph developed by Dentsu Science Jam, Inc.
Measurement: To verify the degree of refreshment by GATSBY Facial Papers, "comfort level," "concentration level," and "stress level" were measured. The EEG index is based on an original algorithm which is the backbone of Professor Mitsukura's research at Keio University, one of Japan's leading academic institutions.
Subjects: 21 males aged 18–34 (5 students, 16 adults).
Testing: Peeling off the vinyl cover and covering the skin with a cloth. At least one foot was left uncovered before the action to avoid interference from external refreshment effects.
Period: December 2019
Are Facial Wipes for You?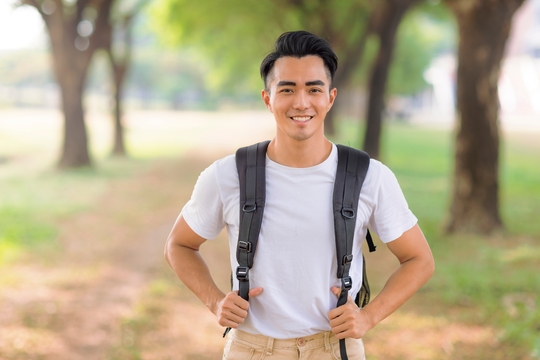 Of course, you need to take care of your skin by washing and moisturising. Still, successful men also take care of their skin on the go to improve their impression. You, too, can use facial wipes to keep your skin comfortable and looking great!
Whether you're a traveller, gym freak, college guy, or someone who spends a lot of time outdoors, you simply can't overlook the need for a face wipe. We are confident you'll agree that Facial Wipes by GATSBY is a solid choice. Try them — you'll thank us later!